Download classic Mastasia Video clips from radrotica.com! Missed a video clip from your favorite model? You can now download individual video clips without being a member!

01-24-09 Donna Gets Wet & Milks Her Tits!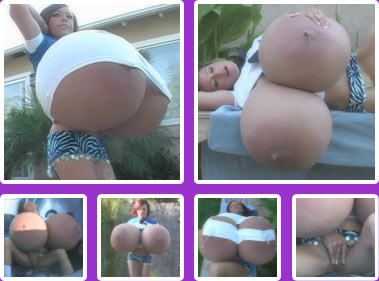 Donna goes for a walk outside showing off her tan, bubbly boobs bouncing. Being so slim and stacked those round whoppers of hers really wobble on her skinny frame. She lays down, massages her giant chest-balloons and suddenly it's raining milk! Her hooters are lactating like milk misters! She turns to her side and mashes her milk dripping tits together! Then sits in a drained Jacuzzi and wades in the remain pools of water. She wets and rubs her her panties and gets off on her mega-orbs!

01-21-09 Bianca & Janeen Rave with their Racks!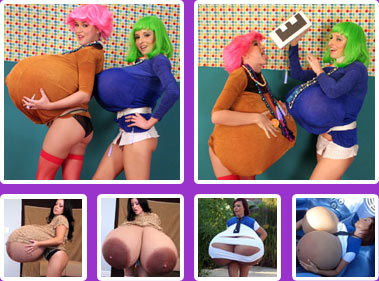 New photos of Bianca & Janeen raving it up together! Also, more photos of Vanessa and Donna.

01-17-09 New Video: Tiana Strokes You Off with Dirty Talk!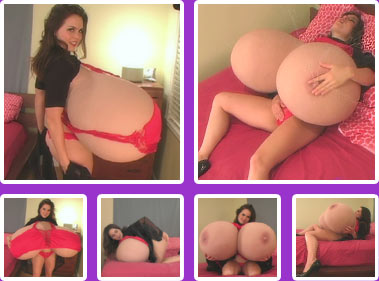 Tiana is wearing her skimpy red bra because she wants you to jack off to her gigantic milk filled tits... and what better way to jack off than for her to talk dirty to you! With a naughty smile she asks you to stroke your cock and cum on her tits & ass! She rotates around so you can see all angles of her jaw dropping rack! Then she gets on the bed and does the jerking motion while she talks sexy and vulgar about what she wants you to do with her tits! She rubs her panties, and moans in ecstasy as her tits cum and explode with milk!

01-14-09 Voluptuous Vanessa Shows Off her Mega Mamms!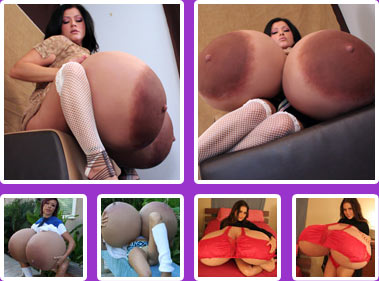 New photos of Vanessa smothering you with her boobs! Also, photos Donna and Tiana have been added.
Video Repost!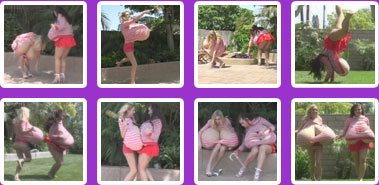 Holly & Stefani bounces their boobies while playing badminton!

01-10-09 New Video: Janeen Jumps on a Trampoline!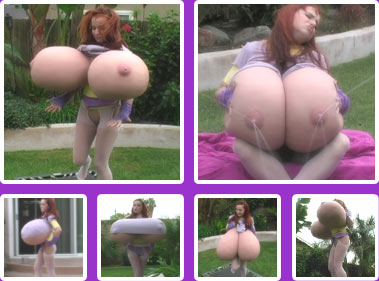 Janeen's big bazongas bounce and gush gallons of milk! Wearing crotchless nylons Janeen struts around jiggling her round ass and hooters! Then she jumps up and down on a trampoline and her tits go ballistic! They flop down stretching out like saggy titties then spring up and practically smack Janeen in the face! Her jugs get such a work out that it doesn't take long for them to start lactating profusely after she gropes and squeezes them together!

01-07-09 Donna is Extra Busty in Blue!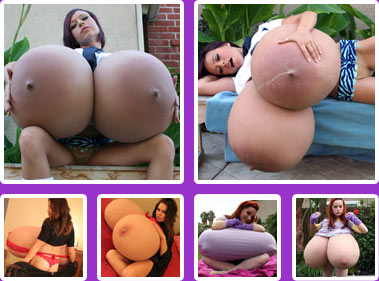 New photos of Donna and her beach ball boobies have been added! Also, new photos of Tiana and Janeen.

01-03-09 New Video: Monica Oils her Giant Milking Tits!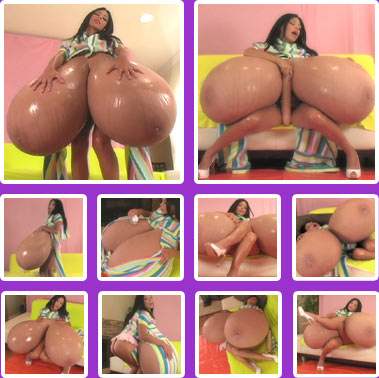 Monica's breasts are looking even more massive now and they look especially sexy all oiled up! Monica teases us by shaking her tits and ass before sitting down to rub oil all over her mega-zeppelins! She oils up her legs and rubs them together very sexily between her gland canyon of cleavage! With a large dildo Monica tit-fucks herself and rubs her crotch as her tits lactate furiously! Laying down she squirms in ecstasy as her twin volcanoes erupt in milky bliss!

12-31-08 Tiana Teases with her Titanic Ta-tas!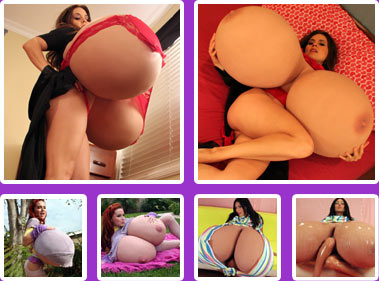 New photos of Tiana in bed wearing sexy red lingerie! Also, new photos of Janeen and Monica.
Video Repost!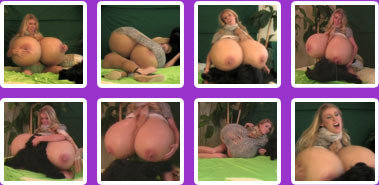 Stefani squashes a stuffed gorilla with her gazongas!

12-27-08 New Video: Rina Works Out her Milking Rockets!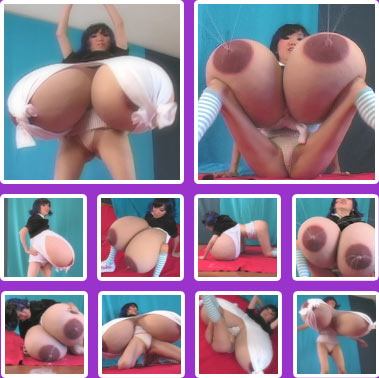 Cute little Rina exercises while her torpedo-tits squirt gallons of milk! She starts out doing stretches while her juggs flop around getting in the way. She does a few jumping jacks and her mamms thump against her skinny figure! While doing push ups her wobblers get mashed against the floor! She spreads her legs and shows off her pretty panties! With her legs she squeezes her blimps together and milks excessively! She bounces her lactating boobies till her workout is over and crashes to the floor exhausted and wet.

12-24-08 Janeen Jiggles her Juggs!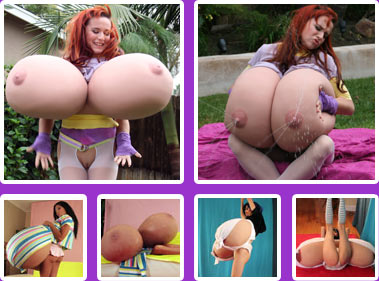 New photos of Janeen wobbling around on a trampoline! Also, photos of Monica and Rina.

12-20-08 New Video: Stefani Milks Nikki's Nipples!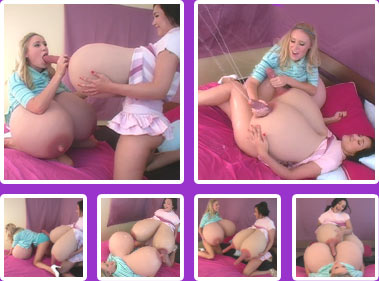 Nikki wakes up to Stefani sucking on her nipples! Nikki smacks Stefani's tits and ass with her sausages! Nikki sucks Stefani's nipples and the girls have a pillow fight! Lot of floppy udders bouncing everywhere! Then Nikki tit-fucks Stefani's hooters with her dick-nipples. This arouses Stefani so much she lactates profusely. Stefani grabs Nikki by the nipples and strokes her as if she was milking a cow. Nikki wiggles in delight as she shoots milk across the room!

12-17-08 Monica Oils Up her Massive Mammaries!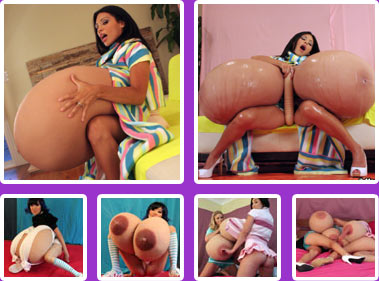 New photos of Monica rubbing oil all over herself! Also, photos of Nikki & Stefani and Rina.
Video Repost!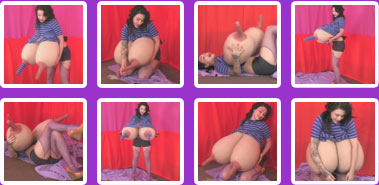 Nikki's debut video! Nikki works out while showing off her extra large nipples!

12-13-08 New Video: Vanessa & Monica Make a Milky Mess!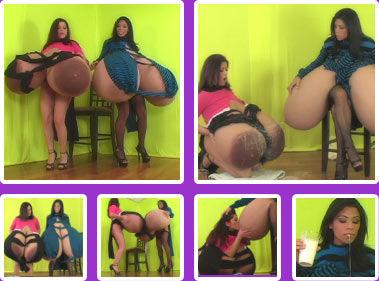 The biggest tits in the world wobbling wildly and getting drenched in milk! Monica and Vanessa dance and shake their massive mammaries together to no end. Big, busty, blubbery boobies bouncing in your face! Then Vanessa squeezes and sucks Monica's whale-whoppers until milk squirts all over her tits! She fills up a cup with milk and the two girls take turns drinking it! Monica being the nasty nympho that she is, spits milk all over Vanessa's giant tits!

12-10-08 Rina Works Out her Milk Rockets!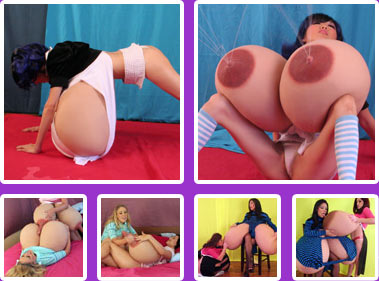 New photos of Rina wobbling her whoppers! Also, new photos of Stefani & Nikki and Vanessa & Monica!

12-06-08 New Video: Tiana & Stefani have a Jugg Joust!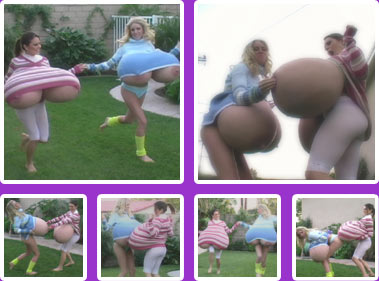 Tiana & Stefani prance around holding hands letting their sweater meat bounce! The mood turns competitive when the girls start running into each other ramming their racks together! From opposing sides of the yard the girls build momentum until their ample bosoms collide! Then they have a boob brawl, smacking their hooters and tugging nipples! Then they bump their butts together & Tiana bounces her tits on Stefani's ass. Also extra footage of Stefani running laps!

12-04-08 Stefani gets Naughty with Nikki's Nipples!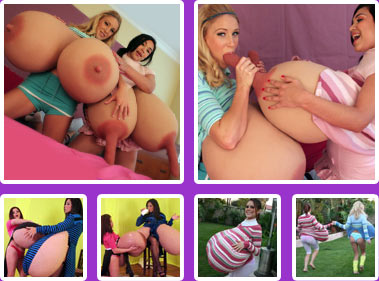 New photos of Stefani playing with Nikki's long nipples in bed! Also new photos of Monica, Vanessa & Tiana.
Video Repost!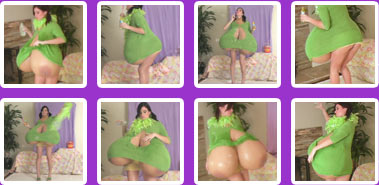 Mindy shows off her sexy legs & huge tits blowing bubbles!

11-30-08 New Video: Donna Wallows in her Own Milk!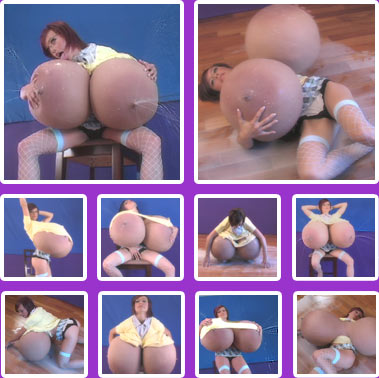 Donna's beach ball boobs gives us tit-milk heaven! She teases us rubbing her juggs and lustfully staring...then she starts doing her trademark titty dance! She massages her mamms and milk begins surging out! She continues to bounce her tits as hooter juice shoots out like fountains! She lactates for a long time and completely soaks the floor! Then she gets down and rubs her tits in milk! She wallows and plays with the milk on the floor like a naughty little girl!

11-26-08 Vanessa & Monica Drink Milk Together!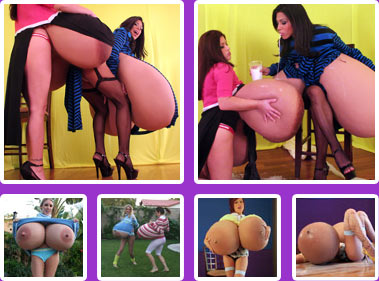 New photos of Vanessa & Monica smothering each other in boobage and sharing their milk! Also photos of Donna, Stefani and Tiana.

11-23-08 New Video: Holly Jacks you off with a Milky Bra!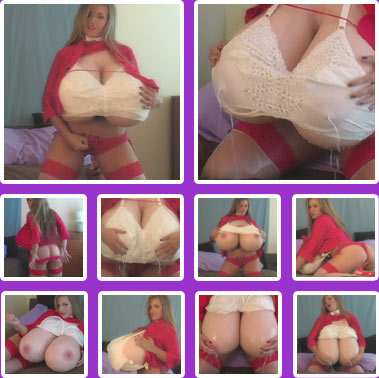 Holly turns around and catches you ogling at her ass! She doesn't mind, she likes it! She shakes her ass, rubs her tits and tells you to jack off! She teases you with her giant bra while she talks dirty! She takes off her bra and orders you to jerk off on her naked tits! She plays with her tits so much that she starts milking! She rubs her juggs, moans loudly and lactates all over the bed! She puts her tit-cups back on and a waterfall of milk soaks through her bra!

11-19-08 Tiana & Stefani Showcase their Sweater Meat!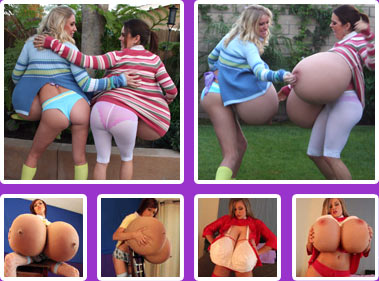 New photos of Stefani & Tiana tossing around their titties in tight sweaters! Also, photos of Donna and Holly!
Video Repost!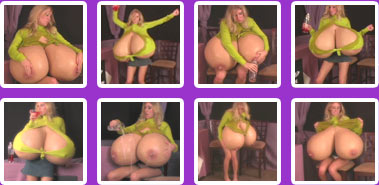 Stefani has a drink and gets wild at the Jiggly Tit Lounge!

11-16-08 New Video: Nikki Milks Janeen's Ass!


Janeen and Nikki have a total make-out session while they caress each others boobies! Then the two girls take turns licking, biting and sucking on nipples. Just for fun Janeen puts condoms on Nikki's nipples. Nikki tit-fucks Janeen with her floppy cow udders. Nikki spanks and rubs her dick-nipples on Janeen's bare pussy lips! Then she mashes her tit into Janeen's rump and butt humps her! This arouses Nikki so much she rips off a condom and sprays tit-cum all over Janeen's ass!

11-13-08 Donna Dairydomes wallows in her Own Milk!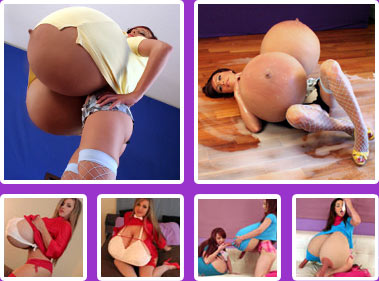 New photos of Donna as a short-haired brunette looking extra busty! Also, photos of Holly, Janeen & Nikki.

Note: Old videos get rotated offline
and can be purchase at radrotica.com