Video: Rina and Janeen Spank Each Other Silly!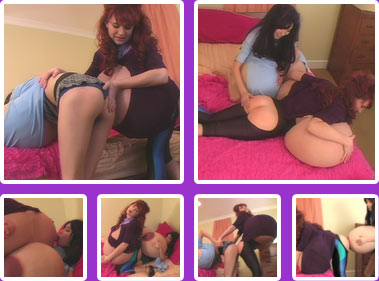 Rina and Janeen take turns spanking each other until their ass are red! Rina even asks to be spanked harder so Janeen does so and hits her with a loud smack! They smother their asses with tits and even use their tits to spank! Then they rub their red assess together! Rina attempts to stuff her nipple into Janeen's ass and sucks on Janeen's whole puffy areola! The two finish off humping their huge boobs together!

Jack Off in Bed with Vanessa!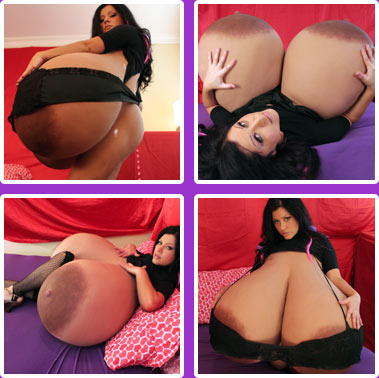 New photos of super-stacked and sultry Vanessa in bed!
Video Repost!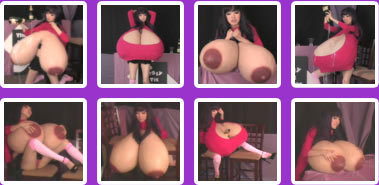 Rina pours champagne on her chest and has a tittie celebration!

Video: Tiana's Tit & Dick Explode with Cum!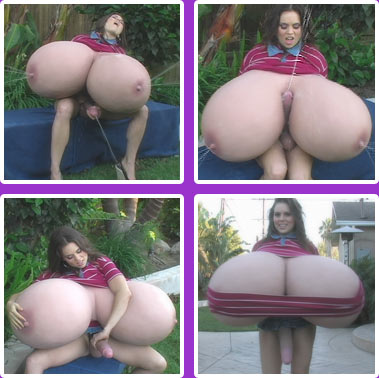 Tiana makes a special appearance with a massive cock and balls! She starts out walking around showing off her outlandishly huge body parts, bouncing her tits and cock at the same time! She then plays with her wiener, jacking it off, squeezing it between her jugs and licking the head! Her udders start dripping milk and her dick drips pre-cum. She tit-fucks her cock vigorously and has an epic orgasm with cum and milk blasting everywhere!

Rina & Janeen Get Naughty in Bed!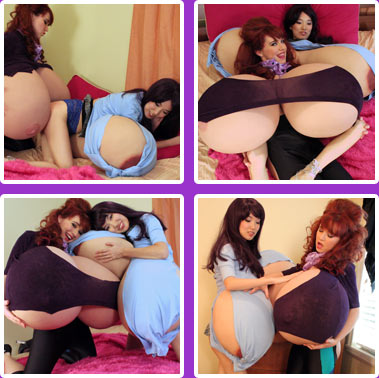 New photos of Rina and Janeen boobing it up in bed!

New Video: Evil Monica vs. Angelic Vanessa!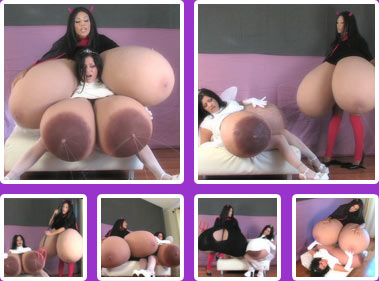 Angel Vanessa sits peaceful until devilish Monica walks in and starts molesting her! Monica slams her heavy hangers on Vanessa's lap, wobbles them violently and gropes Vanessa's juggs! Vanessa cries out and tries to fight her off but gives in to her lustful desires and touches her back with guilty pleasure. Monica wraps her mamms around Vanessa and squeezes her. All the tit smothering turns Vanessa on so much that she starts lactating hard! Monica gets up and squirts milk all over Vanessa's boobs and then pins her down tit to tit!

Tiana Has a Giant Cock!


New photos of Tiana with her giant titties and enormous cock!
Video Repost!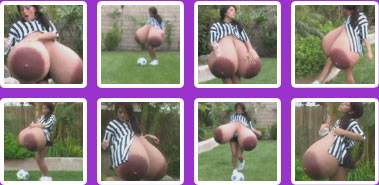 Vanessa's boobs flop around as she plays soccer!

Video: Stefani and Bianca Practice being Wild Sluts!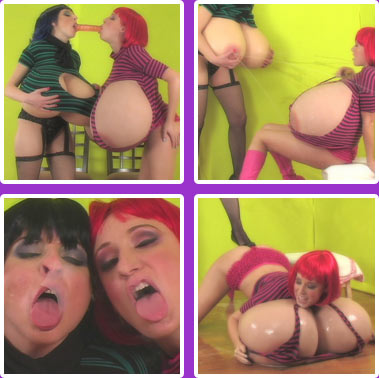 Stefani and Bianca are two crazy nymphos. When they get together to practice their slutty sex acts things really get wild! They practicing sucking cock with a dual headed dildo, spit on each others tits, suck on nipples, play dildo games, and have a face-warping licking session against plexi-glass! All the craziness makes them really hot! Stefani begs to be cummed on, so bianca showers her with her tit-milk! Stefani stretches her wet shirt and then mops up the floor with her hooters!

Heavenly Hooters vs. Devilish Dairy Tanks!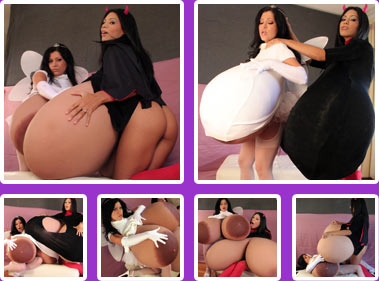 New photos of the angelic Vanessa and devious Monica in an epic battle against good and evil have been added!

New Video: Have a Drink with Donna & her Domes!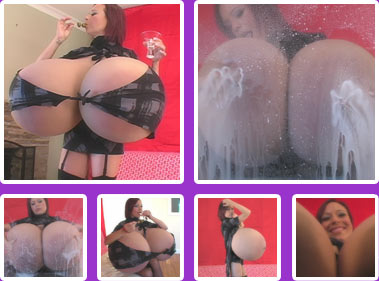 Donna stands around drinking a martini and wobbles her juggs. She sits down and you sit down next too her. You give her another olive martini attempting to get her drunk. She talks to you flirtatiously and sucks the olives while eyeing you! She catches you starring at her tits, but she likes it and invites you in her cleavage for a closer look! She licks her boobs and her nipple leaks a little milk which she tastes. Then she does a topless titty-dance for you. Finally she lactates and rubs her hooters all over a sheet of glass!

Stefani & Bianca Slutty in Stripes!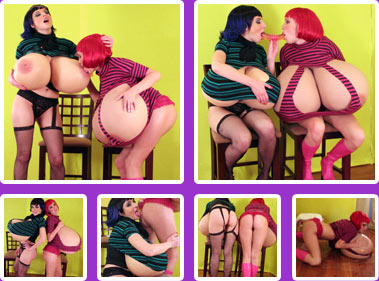 A new, complete, photo set of sexy Stefani & Bianca licking, sucking, and milking!
Video Repost!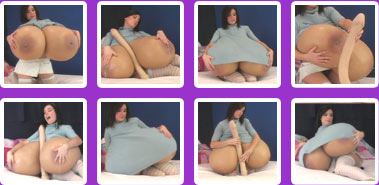 Mindy plays in bed with a giant double-sided dildo!

New Video: Janeen Jams Dildos Down her Juggs!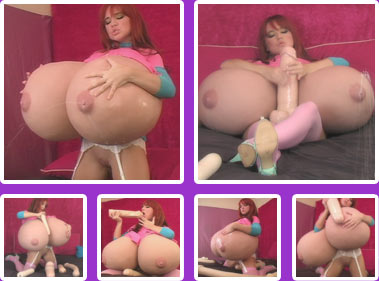 Janeen leisurely lies in bed surrounded by her collection of giant rubber dongs! She grabs one of the largest dicks, smashes it in her cleavage, pokes it in her boob and rubs it on her nipples! Then she straddles a dick on the bed, rubbing her pussy against it while she lustfully licks another cock! She lubes up her tits and a dildo and tit-fucks her jugs until her milk is unleashed! She jerks off a cock in her crotch as if it was her own and lactates in ecstasy!



New photos of Donna and Janeen!



New photos of Donna looking luscious with her extra large lady lumps and Janeen and her immense milk juggs!

Tiana & Holly Bump Boobs and Butts!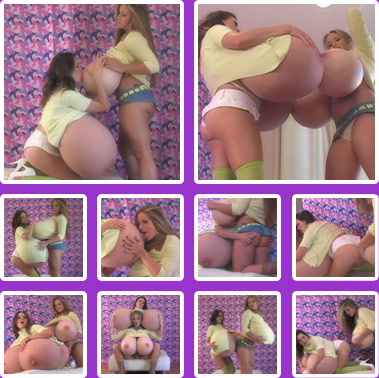 Two beautiful babes with big plump butts and bursting busts! So many jiggly parts to play with! These gals delight in each others big sexy lady bumps by rubbing their boobs and butts together! They do some spanking and take turns sucking each other nipples! They hug each other which mashes their giant juggs together! Tiana jiggles and plays with Holly's ass! Holly returns the favor by humping Tiana doggy style until her tits cum and she lactates all over her butt! Then Tiana wraps her missile tits around Holly's head and milks away!

Donna Looking Slutty, Sultry & Sexy!


New photos of Donna busting out of her extra hot dress! Also, more photos of Janeen, Tiana & Holly.
Video Repost!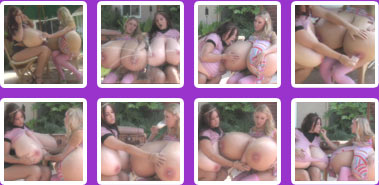 Stefani & Holly get creamy and wet on a romantic picnic!

New Video: Monica Mashes her Milky Mounds!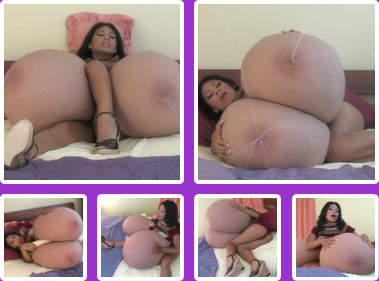 Monica Maximum's breasts are so big she can hardly move around, so she decides to stay in bed and play with her tits all day! She uses all of her strength to massage and mash her massive tit-meat! With each push and grope Monica's face is filled with expressions of pleasure. She lies on her side and she squeezes her massive pancakes together until milk explodes out. She rams a huge dildo in her cleavage and lactates till until her milk tanks are drained!

Janeen Jams Dildos Down her Juggs!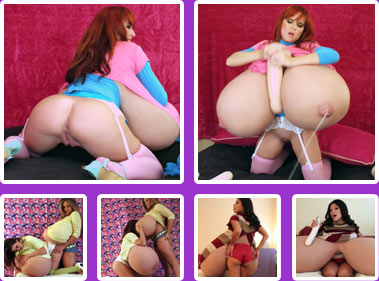 New photos of Janeen playing with dildos in bed! Also, more photos of Monica, Tiana & Holly.

New Video: Rina the Kinky Cat Oils Up her Rockets!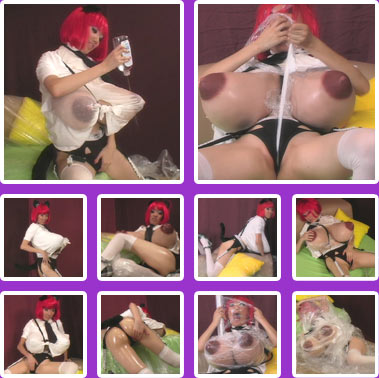 Never before seen vintage footage of Rina with her smaller erect Rockets! As usual she's up to her mischievous kinky antics. She smiles at the camera, shows off her protruding missile tits. She climbs all over the couch and like a cat and dry humps the backrest. Then she oils up her shirt and her dark areolas become visible through her tight white shirt. She rubs her pussy through her panties. Finally she plays with plastic wrap by wrapping her tits, face and body with it!

Holly & Tiana's Big Bumping Boobs & Butts!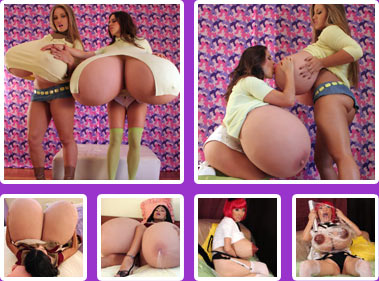 New photos of Holly & Tiana showing off their blimp-sized lady bumps! Also, photos of Monica and Rina
Video Repost!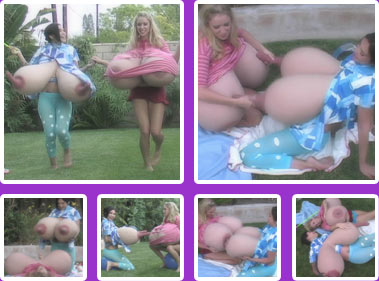 Nikki & Stefani tug on each other's ta-tas!

New Video: Janeen Milks Nikki's Cow Udders!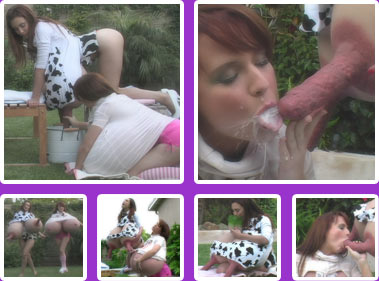 Janeen tugs Nikki the cow to the grazing fields. The hefer wobbles along as Janeen skips with her tits bouncing. Nikki feeds on some grass and then gets milked! Janeen squeezes milk out of her udders and into a bucket before blasting cow juice all over her tits! Janeen lies down on the grass and Nikki showers her with milk! Janeen sucks Nikki's udders like crazy and receives many mouthfuls of warm milk!

Monica Milks her Mammaries in Bed!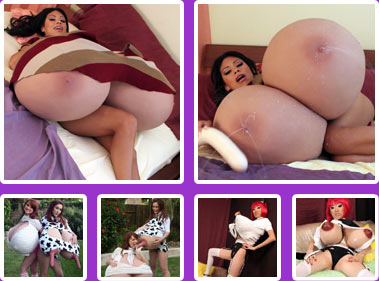 New photos of Monica milking to the max! Also, photos of Rina, Nikki & Janeen!

New Video: Stefani's Huge Hooters vs. Hot Dog!


Stefani cooks a large wiener and plops it in a bun. She shakes the ketchup vigorously making her massive chest bounce and drenches her hotdog. She lifts her meal up to her mouth but it falls apart in a mess on her chest. Instead of getting upset she takes her tits out to play! She messes up her knockers and spreads it around. She smacks her nipples and tit-fucks her cleavage with the giant sausage! She shakes and smashes her whoppers on the messy table!

Pussy Cat Rina with her Vintage Rockets!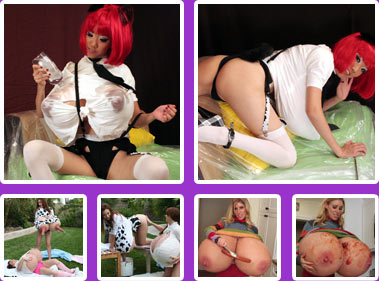 New vintage photos dug up from the archives of Rina and her original rockets looking extra cute in her kitty outfit! Also, photos of Stefani, Janeen & Nikki!
Video Repost!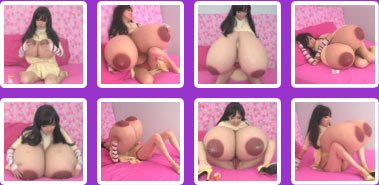 In case you're missing her extra large juggs, here's Rina's original breast expansion transformation!

New Video: Janeen & Bianca's Lacto-Rave!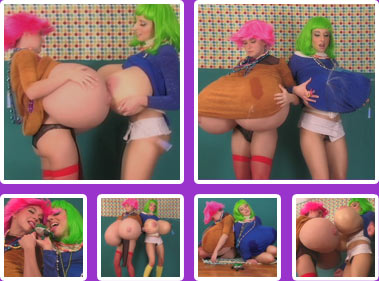 Janeen and Bianca arrive at an underground dance rave but it's a little too underground because no one is there. They dance and bump their boobs together and drop a ton of ecstasy. In no time they're trippin hard and start fondling each others busts! They take their tits out and lactate all over the dancefloor! They put their shirts back on over their lactating tits and drench their clothes. The wake up in an daze after the party is over and lick a plastic toad! WTF?!

Janeen Milks Nikki's Udders!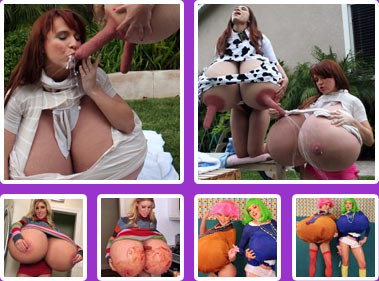 New photos of Janeen milking Nikki like a cow! Also, more photos of Stefani getting messy with her huge hooters and a hot dog and Bianca & Janeen raving!

New Video: Vanessa Smothers and Degrades You!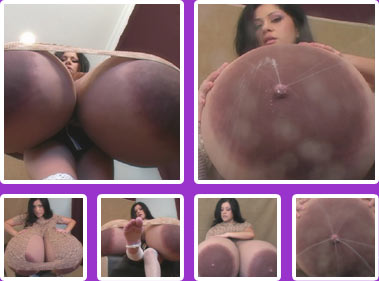 It's your time alone with Vanessa but you arrive late and she is pissed off! She calls you perverted names and degrades you! She plays with her tits to tease but doesn't let you touch. She makes you suck on her toes and steps on your face. Finally she lets you suck on her tits and pushes her nipples up against the camera lens. Then she smothers you in her cleavage violently. Then she lactates in your face, moaning as a torrential storm of tit milk rains in your mouth!

Stefani's Huge Hooters are Hungry for Hot Dog!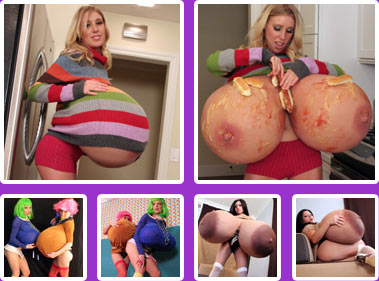 New photos of Stefani stuffing a giant hot dog in her cleavage! Also, more photos of Vanessa, Bianca & Janeen!
Video Repost!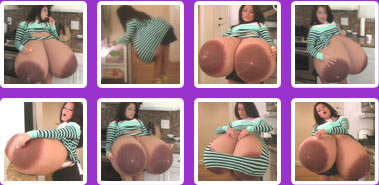 Smoking hot Vanessa cools herself off by icing her tits down!

Note: Old videos get rotated offline
and can be purchase at radrotica.com